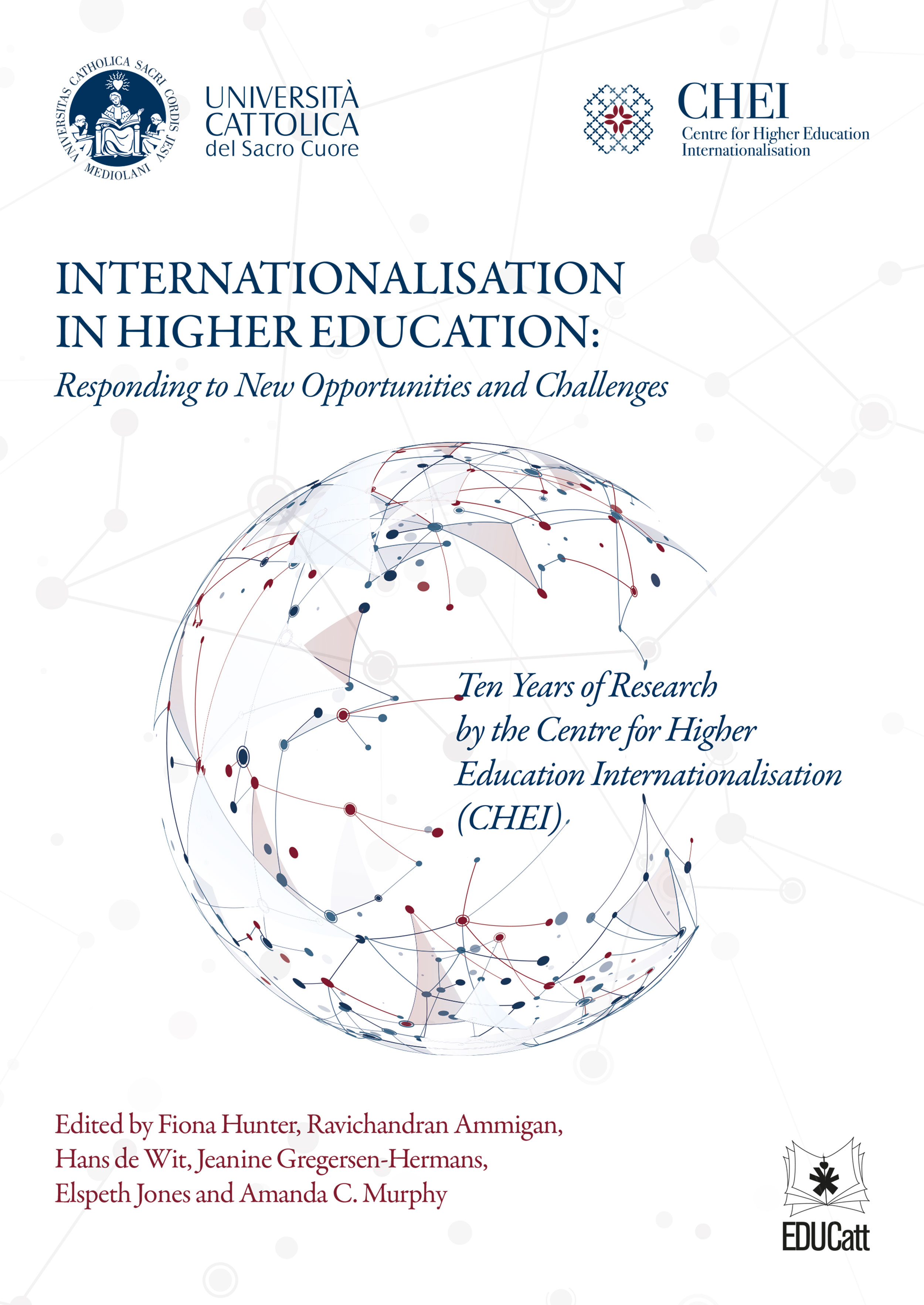 INTERNATIONALISATION IN HIGHER EDUCATION:
Responding to New Opportunities and Challenges.

Ten Years of Research by the Centre for Higher Education Internationalisation (CHEI)
We are thrilled to announce the publication of "Internationalisation of Higher Education: Responding to New Opportunities and Challenges" (open access here. Hard copy available here) edited by present and former members of the Academic Board of the Centre, namely, Fiona Hunter, Ravichandran Ammigan, Elspeth Jones, Hans de Wit, Jeanine Gregersen-Hermans and Amanda Murphy.
This book celebrates ten years of research and is testament to the breadth and depth of research carried out by members of the CHEI community. This active community is made up of about 80 people, including scholars and fellows, members of the Academic and Management Boards, PhD graduates and students, Educational Developers and one administrator.
The opening Foreword focuses on the development of the Centre, with particular emphasis on its appeal to 'practitioner-researchers' working in the field of international education and engaging in research. The nature of their research often stems from the practical knowledge they have built up over their career but also presents theoretical explorations of models developed for their field. The Introduction, written by the editors, sets the scene for the book, emphasising the evolving nature of the field, the growth of evidence-based research and the need to return to the genesis of internationalisation of higher education, which is rooted in social responsibility.