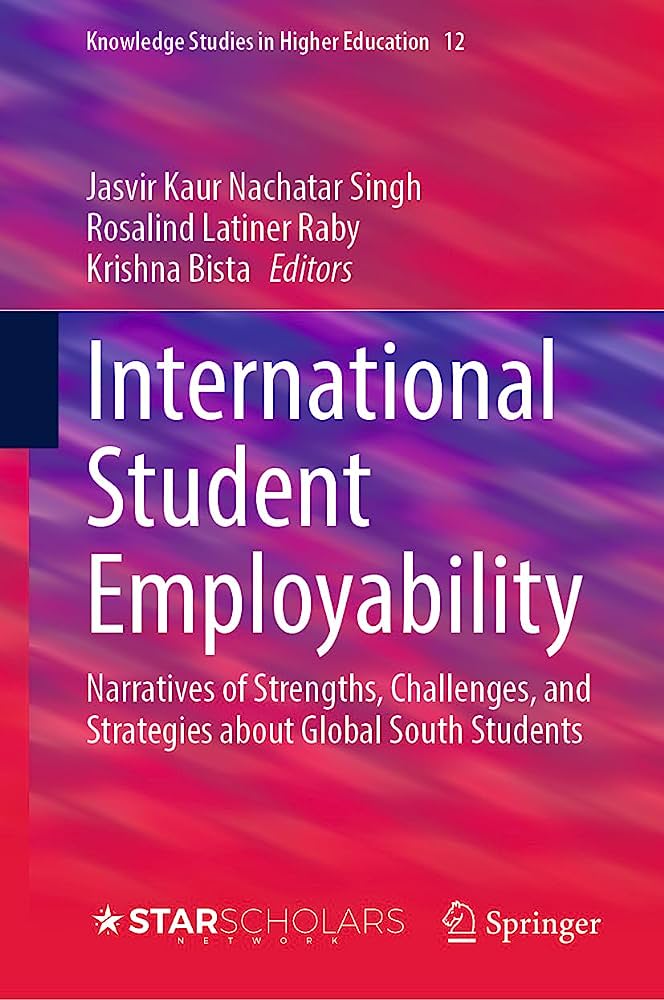 This book (of the series Knowledge Studies in Higher Education) explores how international undergraduate and graduate students navigate their higher educational institutional (HEI) experiences and employability prospects in both Global North and Global South universities. The chapter authors examine how students from the Global South use their agency to apply their HEI experiences to meet their needs, gain skills, and envision alternative pathways to adapt to economic, environmental, and political changes.
Through diverse student voices, the book sheds light on the challenges faced by these international students in the job market. It highlights the importance of promoting diversity and equity in higher education. The book emphasizes the need to consider the cultural circumstances of global south students to enhance their employability.
The book contributes to a deeper understanding of the challenges and opportunities faced by Global South international students in the job market. It offers effective strategies for educators, policymakers, and employers to support these students.